Chair of Judges
Liz Taylor - Global Chief Creative Officer at Ogilvy
---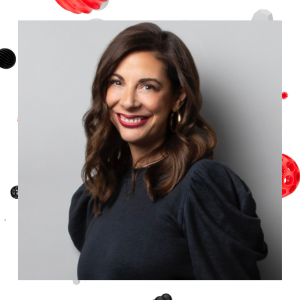 For over two decades, Liz Taylor has been recognized as one of the industry's most progressive creative leaders. She is known for her collaborative, empowering leadership style and the pivotal role she has played in helping some of the world's most respected brands find their voices in the modern world. In 2023, Liz became the first woman to rank #1 on The Drum's list of Top 100 Chief Creative Officers.
Liz currently serves as Global Chief Creative Officer of Ogilvy, where she oversees the agency's creative product across 131 offices in 93 countries. Under her leadership, Ogilvy has been lauded as one of the most creative agency networks in the world. Recent accolades include being named to Fast Company's 2023 list of the World's Most Innovative Companies, being ranked the world's leading agency for both creativity and effectiveness by WARC, and most-awarded creative network of 2023 by The Drum. This comes of the heels of Ogilvy being named Network of the Year at the 2022 Cannes Lions International Festival of Creativity as well as by The One Show and London International Awards.
Driving transformative creative solutions and culture-shaping work is what Liz does best. Her career credits include iconic and brand-defining work for Budweiser, Clorox, Gatorade, Wrigley, Michelob Ultra, Morton Salt, Beam Suntory, GE, Kimberly-Clark, Boeing and many more. Her work has been featured in the Museum of Modern Art, multiple Super Bowls, and seen across the pages of Harper's Bazaar, Fast Company, Rolling Stone, and even topped Billboard charts. In 2022, she added an Emmy nomination to her name as Change the Ref's campaign "Lost Class" earned recognition in the Outstanding Commercial category.
One of the most awarded creatives in the industry, she has numerous honors to her name including Cannes Lions, One Show, D&AD, ANDYs, and Effies, among others. Alongside recognition for her work, she has helped set the industry bar for creativity around the world, having served on the juries of top global award festivals such as Cannnes, One Show, and D&AD. An industry leader in addressing workplace inequality, Liz also served as an inaugural jury chair of the Athena Advertising Awards, held in conjunction with the 3% Movement. She has been named an Ad Age "Woman to Watch" and a member of the Adweek "Creative 100."
Prior to Ogilvy, Liz was the Global Chief Creative Officer for Leo Burnett and Chief Creative Officer for Publicis Communications North America where she was a Founding Partner at Le Truc, a new business model threaded across the Publicis Groupe.
A proud graduate of the University of Wisconsin and Portfolio Center, Liz is based in her native Chicago, where she lives with her husband, a Goldendoodle. When she's not writing for work, she's writing a memoir that she hopes will one day be published. And when she needs a break from writing, you can find her indulging in any number of her favorite things—whether binge-watching, fashion obsessing, pop culture devouring, vintage t-shirt collecting, mid-century modern furniture shopping or poker playing.